Chiropractor and Wellness Spa in Cape Coral
Click Here
Existing Patients: Request an Appointment Now
Get Instant Relief with a less than 10 min Laser Session!
---
New Patients
Chiropractic Care
Other Therapies
Click Here
Existing Patients Request an Appointment Now
---
New Patients
Body Therapy
Click Here
Existing Patients Request an Appointment Now
---
Wellness Services
WITH DOCTOR MEL, YOU CAN GET WELL!
Chiropractic Care
Here at Dr. Mel Youngs, Chiropractic Physicians and Associates, our goal is to help you achieve optimum health. We pride ourselves in not being the "typical" doctor's office. We are a full scale chiropractic office in Cape Coral with multiple chiropractors available to provide excellent care 5 days a week, with convenient hours that patients appreciate.
Massage Therapy
Our Cape Coral wellness spa is complete with a full staff of massage therapists who offer treatments to de-stress and rejuvenate. Our licensed massage therapists (LMT's) work closely with our doctors to provide specialized massage therapy, that help patients feel better faster! Some of our full body massage treatments include deep tissue, relaxing, and prenatal massages. Let us pamper you today!
Laser Therapy for Pain
Laser Therapy is a fast but effective way to improve healing time, reduce pain, increase circulation and decrease any swelling associated with an injury or many chronic conditions. Our laser treatments for pain are most beneficial when used in conjunction with a chiropractic adjustment. This process helps to bring down the guard surrounding the muscles and ligaments and allows for a fuller range of motion and a better adjustment.
Reiki Energy Healing
Reiki is an energy healing technique. When the life source energy is disrupted, we have diminished function in the body and are more likely to experience discomfort, feel sick, stressed, and out of balance. The practice of Reiki helps to align and balance the 7 Chakras.
Dr. Mel Youngs. D.C., P.A.
Chiropractic Physicians & Associates
916 SE Cape Coral Pkwy.
Cape Coral, FL 33904
Phone: 239-542-1422
Monday: 8:00 a.m. – 6:00 p.m.
Tuesday: 8:00 a.m. – 12:00 p.m.
Wednesday: 8:00 a.m. – 6:00 p.m.
Thursday: 8:00 a.m. – 6:00 p.m.
Friday: 8:00 a.m. – 12:00 p.m.
Sat/Sun: CLOSED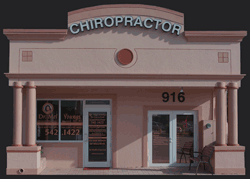 Dr. Mel Youngs. D.C., P.A.
Chiropractic Physicians & Associates
916 Cape Coral Pkwy. E
Cape Coral, FL 33904
239-542-1422
© Dr. Mel Youngs Chiropractic Physicians and Associates