2018 Monthly Adjustment &
Massage Maintenance Package!
Twelve 45 Minute Massages &
Twelve Adjustments for $875
Available this month ONLY!
Save $85!
Don't wait until you're in pain! Monthly maintenance care helps to prevent flare-ups and ensures that your body is functioning at it's highest potential. Make this your healthiest year yet with monthly chiropractic care and massage therapy!
Call 239-542-1422 or
Stop in Today!
* Time of Service Discount Applies
* Both services must be on the same day
** Only applies to established Chiropractic patients of Dr. Mel Youngs DC PA
Take the 30 day VITALITY Challenge!
Get 15 servings of organic Fruits + Veggies a day for 2017!
Try for 30 days and feel the difference!
< MORE ENERGY! < Less Digestion PROBLEMS! < IMPROVED IMMUNITY! < LOSE WEIGHT < FEEL BETTER & STRONGER!!!
Available in the following flavors:
Greens

FIRST

Greens

FIRST

Berry

Greens

FIRST

Boost Vanilla

Greens

FIRST

Boost Chocolate
No Dairy • No Soy • No Whey • No Aspartame
No Wheat • No Sugar Added • Gluten Free
Nutrient-rich, phytonutrient & antioxidant super-food that helps balance, support and nourish your whole body and it TASTES GREAT!
On Sale Now! $36 each (Regularly $44)
Or get Greens First + BOOST $70 Bundle
Through January 31st. Save $8.
SO EASY!
Add one scoop to 8oz of water in included Shaker cup first thing in the morning!
Shake well! Drink!
Repeat Daily for 30 days and feel FABULOUS!
$44 Veggies in a Capsule? YOU BET! NOW AVAILABLE
Try our Anti-Aging Skin Care Line!
Glycolic Fine Lines Serum
with caffeine, resveratrol and green tea
See What Our Patients Have To Say!

Gift Certificates Now Available Online!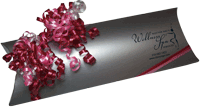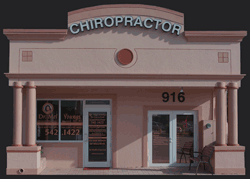 Dr. Mel Youngs. D.C., P.A.
Chiropractic Physicians & Associates
916 Cape Coral Pkwy. E
Cape Coral, FL 33904
239-542-1422