Our Licensed Massage Therapists
Our Licensed Massage Therapists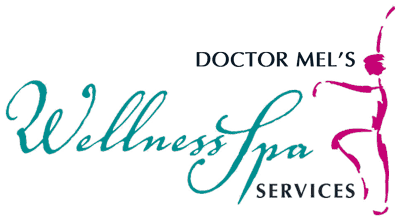 Heather Adams, LMT
Heather is a true Floridian, born and raised! She has many years of massage therapy experience, having been licensed since 1994. Additionally, Heather attended the University of Arizona for Exercise and Sports Science. She specializes in sports massage, neuromuscular therapy, prenatal massage, stretching, and trigger point work. Heather is passionate about tapping into the connection between the mind and body, and using this to facilitate the healing process. Outside of work, Heather enjoys traveling and experiencing new cultures. She also has her Captain's License and loves to go boating and be on the water. Heather also loves to skydive and hike in her free time!
Melanie Aguila, LMT
Melanie is originally from Minnesota and was in the military for 14 years. Melanie graduated from Heritage Institute and has been in the massage therapy field since 2005. She also attended and graduated from the Surgical Technology program at Southwest Florida College. Melanie specializes in prenatal massage, deep tissue, and reflexology. In her free time, she loves spending time with her husband, her grown son, and her three pitbulls. Her hobbies include surfing, swimming, fishing, camping, fostering pitbulls, and volunteering at our local Animal Shelters.
Ines Castro, LMT
Ines is a native of Santiago de Cuba and has been a massage therapist since 2005. Ines specializes in energy work, neuromuscular and relaxation massage, and is able to perform cupping techniques. She is passionate about making people feel better and relieving chronic pain. In her free time, Ines loves to spend time with her son and husband and loves to garden (especially orchids!). Fun fact: before becoming a massage therapist, Ines was a dolphin trainer in Cuba!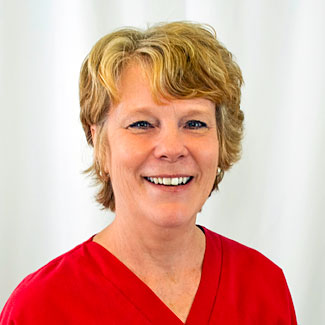 Sally Curtis, LMT
Sally is a 1994 graduate of Florida Academy of Massage and has been a part of Dr. Youngs' office for ten years now. Sally specializes in trigger point therapy, neuromuscular therapy, prenatal massage, geriatrics, headache relief, and sports massage.
Yamilen Dominguez, LMT
Yami hails from Havana, Cuba and moved to the US in 1999. After becoming a massage therapist in 2009, Yami discovered a love for neuromuscular massage, sports massage, and working with sciatica issues. Outside of work, Yami enjoys spending time with husband and two children. She loves to visit the beach, fish and spend time outdoors!
Ellise El-Amin​, LMT
Ellise is a native Floridian, born in Miami and currently residing in Estero. At the young age of 17 and only one month after graduating high school, Ellise began her training at Sunstate Academy to become a Licensed Massage Therapist and Esthetician. She thoroughly enjoys helping others to feel their best through therapeutic massage. Ellise specializes in deep tissue massage and trigger point therapy. On her days off, Ellise loves to draw, paint, and clean!
Janit Hernandez, LMT
Born in San Miguel Del Padron, Cuba, Janit migrated to the United States at just three years old. Janit graduated from Florida Academy of Massage and Skin Care in 2008 and has been practicing since.
Janit specializes in chair massage, deep tissue massage, trigger point therapy, prenatal care, sports massage, lymphatic drainage, and cupping techniques.
Additionally, Janit is a Licensed Esthetician, Nail Technician, and Makeup Artist. When she isn't working, Janit enjoy weight lifting and spending time with her family!
Deborah Neely, LMT
Deborah has been an LMT since 1999. She grew up in North Florida, then spent many years in Atlanta, GA, where she went to massage school. She has worked in several spas and chiropractic offices. She loves learning new modalities, is very interested in alternative healthcare, and has taken many classes over the years. Deborah is certified in Neuromuscular Therapy, Deep Tissue massage, Reflexology, Prenatal, and Aromatherapy. She has also studied Herbal Medicine and Energy Work. Deborah was very lucky to find Dr. Mel's three years ago! She practices massage, is the massage coordinator for the office, and does chair massage at Dr. Mel's booth at the weekly Farmer's Market. When not at work, Deborah likes to cook, garden, and spoil her canine companions.
Lisset Quintana, LMT
Lisset's experience with the massage profession is well established. She has trained in massage therapy for medicinal benefits. Lisset has practiced on the soft tissue and muscles of the body to relax overworked and tired bodies, treat pain that results from any number of ailments and to support overall good health. Lisset resides in Cape Coral, FL with her husband and their four children.
Laura Rodriguez, LMT
Originally from Mexico, Laura recently moved to Cape Coral after residing in Las Vegas for over 20 years. She graduated from Nevada Career Institute in 2004 and became a Licensed Massage Therapist shortly thereafter. She gained vast experience working in some of the most distinguished resorts, such as Caesar's Palace, Mandalay Bay, Wynn, and the Hard Rock. Fun fact: Laura massaged famous poker players as they competed in the World Series of Poker and her longest consecutive massage was 5 hours!
Laura specializes in reflexology, stretching techniques, deep tissue, prenatal and chair massage. When she isn't working, Laura loves to enjoy a good cup of coffee, practice yoga, and travel the world with her husband and three children.
Elizabeth Ropa, LMT
Elizabeth was born in Cracow, Poland to an American mother and Polish father. She immigrated to the United States in 1986 and decided to study massage therapy. Liz graduated from Sarasota School of Massage and landed her dream job in a chiropractic/acupuncture office. After the office closed down, Liz found Dr. Mel's office and has made it her home since 2006! Her training includes Neuromuscular Therapy, Myofascial Release, Craniosacral Therapy, and Lymphatic Drainage. Liz is very interested in posture, nutrition, and natural healing. She lives in Cape Coral with her husband. They have two grown children.
Julius Wilson, LMT
Julius was born in Washington D.C. and graduated from Potomac Massage Training Institute (PMTI) in 2001. Over the years, Julius has practiced in three states and D.C. His certifications and skills include kinesiology, Active Isolated Stretching, myofascial release, sports therapy, orthopedic and injury rehab, trigger point therapy, and Swedish Massage with deep tissue integration. Additionally, Julius taught deep tissue massage at PMTI for 9 years!
In his free time, Julius enjoys spending time with family, bicycle riding, resistance training and playing pinochle.
Adonis YnFante, LMT
Originally hailing from the Dominican Republic, Adonis graduated from Florida Academy of
Massage in 2011. Since becoming an LMT, Adonis has found a passion for medical massage
and went on to become certified in Sports Therapy. Additionally, he specializes in migraine
release, deep tissue, cupping, stretching, and more! Adonis loves to learn new skills, and is
thankful to work in an environment where he can broaden his knowledge and help patients to
feel their very best.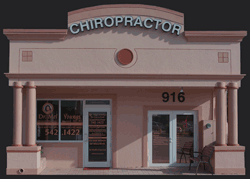 Dr. Mel Youngs. D.C., P.A.
Chiropractic Physicians & Associates
916 Cape Coral Pkwy. E
Cape Coral, FL 33904
239-542-1422
© Dr. Mel Youngs Chiropractic Physicians and Associates