Dr. Misty Hutchinson, D.C.
Dr. Carrie Lachermeier, D.C.
"The Doctor of the future will give no medicine, but will interest his patients in the care of the human frame, in diet, and in the cause and prevention of disease!"
– Thomas Edison
Dr. Melina Youngs, D.C.
Dr. Melina "Mel" Youngs…is a longtime resident of Cape Coral. In fact, there is a unique story behind her 916 Cape Coral Parkway clinic. It was the same location her parents owned and operated the famous YUMS ice cream store for many years. Her practice has been built by getting people well, one person at a time. Good news travels fast and patients who received relief from their pain have referred their friends and family to Dr. Mel. Her patients have become her extended family and they enjoy the extra care and concern that she provides, much like the doctor–patient relationship in the old days.
Dr. Mel offers…lifestyle modification coaching to her patients that can change the way they feel through nutrition counseling, exercise instruction as well as ergonomic advice. As a nationally certified group fitness instructor and former aerobics and kickboxing instructor, she has made a full time commitment to teaching others how to achieve healthy lifestyles. Her approach to health care reflects the newest research in health preservation and longevity.
She teaches her patients the art of maintaining their health rather than just treating disease.
Dr. Mel Youngs has received the following:
B.S. in Advertising from University of Florida in 1996
B.S. in Human Biology from Logan College in 1998
Doctorate in Chiropractic in 1999
Dr. Misty Hutchinson, D.C.
Dr. Misty Hutchinson grew up in the mountains of wild and wonderful West Virginia. She obtained her Bachelor's Degree in Biology from Marshall University and Doctorate from Sherman College of Chiropractic. Dr. Hutchinson owned her own wellness clinic in West Virginia for 18 years before deciding to move to the Sunshine State to escape the long winters and snow.
She is passionate about promoting the health of the entire family and prides herself in building lasting relationships with her patients and the community. She has extensive experience working with a wide range of patients and conditions, and takes a special interest in children of all ages, including infants and newborns. Dr. Hutchinson also specializes in women's health, most notably in correcting imbalances and discomforts commonly experienced during pregnancy.
Dr. Hutchinson's approach combines chiropractic adjustments with therapeutic modalities such as massage therapy, K-Laser, and spinal decompression. These treatments are customized to a patient's condition and work together to provide relief quickly and effectively. Dr. Hutchinson addresses physical symptoms along with the underlying cause in order to alleviate pain and improve quality of life as quickly as possible.
Dr. Hutchinson has a fun family life with an overly competitive husband, teenage daughter, and three crazy cats. Outside of the practice, you will most likely find her spending time with her family, doing yard work, on the beach, or bicycling.
Dr. Carrie Lachermeier, D.C.
Dr. Carrie Lachermeier was born and raised in Denver, Colorado. She earned her bachelor's degree and Doctorate from Logan College of Chiropractic. Dr. Carrie is also certified in Reiki and craniosacral therapy. She worked for Kaiser Permanente in Colorado in the alternative medicine department for over 11 years as well as having her own wellness practice. Dr. Carrie is passionate about whole body wellness, and she has over 20 years of experience.
Growing tired of the cold and snow, Carrie, her husband and their 5 children decided to move to Florida. In her spare time, Carrie can be found enjoying one of her children's many extracurricular activities, enjoying a good book, or relaxing on the beach. Dr. Carrie also keeps busy with her 2 dogs, 2 cats and amazingly smart African Gray bird.
Although Dr. Carrie is licensed in the state of Florida, Dr. Carrie enjoys focusing her attention on the clinical side of our office, and assisting patients get out of pain fast with K-Laser!
Dr. Faith Schumann, D.C.
Dr. Faith Schumann comes to us from Minnesota, where she obtained her Bachelor's Degree in Genetic and Cell Biology from the University of Minnesota. Dr. Schumann went on to study at Northwestern Health Sciences University, where she received her Chiropractic Doctorate.
Dr. Schumann is a talented chiropractor who performs strong manual full spine and extremity adjustments with confidence and ease. In addition to owning a successful chiropractic practice, Dr. Schumann has taught nursing, X-ray tech, high school and college students.
After being diagnosed with an autoimmune disease, Dr. Schumann dove deep into the healing power of the body. Through chiropractic care, nutrition and lifestyle changes, she has successfully overcome her condition! This experience further inspired Dr. Schumann to fulfill her purpose of bringing out the best in others so they may reach their wellness goals too. Dr. Schumann enjoys sharing her passion for health by guest speaking at many events, including at churches and in virtual settings. In fact, Dr. Schumann has even published an e-book on Amazon that includes alternative healthcare tips for infant and pediatric patients!
In her free time, Dr. Schumann can be found spending time with her husband, two sons, and her dogs, Luna and Cash. Dr. Schumann enjoys photography, boating, cooking and staying active. Her favorite sports to play are volleyball, golf, pickleball, and snow skiing.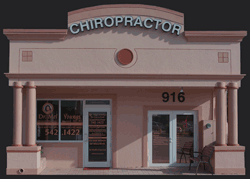 Dr. Mel Youngs. D.C., P.A.
Chiropractic Physicians & Associates
916 Cape Coral Pkwy. E
Cape Coral, FL 33904
239-542-1422
© Dr. Mel Youngs Chiropractic Physicians and Associates