Guest Relations Assistant
Super smart check-in/guest service expert wanted for our Chiropractic office and Wellness Spa located in Cape Coral.
Looking for a highly organized, team player to fit into our already FABULOUS world.
This is a very fast-paced position where you will greet and assist patients with check-in, welcome them to our office on the phones and by text, and smile genuinely the whole time because you truly enjoy people and interacting with them!
Must be computer savvy and think and type QUICK!
Must have a strong track record of customer service employment.
This is a very active, fast-paced position where you will have direct patient interaction.
We are looking for an individual who is well trained in the art of excellent customer service.
Previous experience in chiropractic, physical therapy, or healthcare is not required.
We will train the right person with an enthusiastic attitude and a commitment to quality care. If you have passion for being a part of a truly amazing, healing environment and award-winning health care team, email us. Let's talk!
We are a 21 year established Chiropractic Clinic that has become the premier wellness mecca in our Cape Coral town. We focus on excellence and strive to exceed our patients' expectations to create RAVING FANS not just patients…
Looking for the "right" team member.. not just a "right now" team member.
Job Type: Part-time
Please use the form below to apply!
Position: Licensed Massage Therapist, LMT
Seeking Fabulous Massage Therapist for our Wellness Spa!
Massage Therapist wanted for wellness Cape Coral Chiropractic clinic and spa. Great hands & attitude and serious work ethic required! Be a part of a health care team where patient care comes first and work-life balance is truly possible.
Are you a new graduate with a great attitude and a passion to help people? We will help you develop into the phenomenal therapist you know you can be!! Join our wellness team!
Join our team of Chiropractors, RN's, aestheticians, and caring practitioners who truly change lives.
No evenings. No weekends.
Discounts on massage / chiropractic / wellness and skincare products.
Take care of YOU and your patients!
Send us your resume using the form below: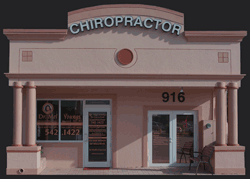 Dr. Mel Youngs. D.C., P.A.
Chiropractic Physicians & Associates
916 Cape Coral Pkwy. E
Cape Coral, FL 33904
239-542-1422
© Dr. Mel Youngs Chiropractic Physicians and Associates