Position: Licensed Massage Therapist, LMT
Seeking Fabulous Massage Therapist for our Wellness Spa!
Massage Therapist wanted for wellness Cape Coral Chiropractic clinic and spa. Great hands & attitude and serious work ethic required! Be a part of a health care team where patient care comes first and work-life balance is truly possible.
Are you a new graduate with a great attitude and a passion to help people? We will help you develop into the phenomenal therapist you know you can be!! Join our wellness team!
Join our team of Chiropractors, RN's, aestheticians, and caring practitioners who truly change lives.
No evenings. No weekends.
Discounts on massage / chiropractic / wellness and skincare products.
Take care of YOU and your patients!
Send us your resume using the form below: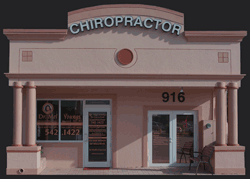 Dr. Mel Youngs. D.C., P.A.
Chiropractic Physicians & Associates
916 Cape Coral Pkwy. E
Cape Coral, FL 33904
239-542-1422
© Dr. Mel Youngs Chiropractic Physicians and Associates