Position: Licensed Massage Therapist, LMT
We are seeking a Passionate Massage Therapist for our wellness team. This is a calling, not a job! Be on a team with like-minded practitioners who want to change lives! Great hands and serious work ethic required. Be a part of a health care team where patient care, not profits come first.
Join our team of Chiropractic Physicians, LMT's, nurses, an Acupuncture Physician, and estheticians, where excellence is everywhere! We provide our patients with a fun healing environment, and you provide your amazing hands!
If you love helping people… send us your resume using the form below! Let's talk!
Salary negotiable, not just a seasonal position. We are busy all year, thanks to 19 years of unparalleled service to Cape Coral.
We are open Monday through Saturday, no nights or Sundays and we take care of each other while we take care of our patients. Our team gets chiropractic, massage, facials and acupuncture at free or highly discounted rates. Be your best self and help others on their wellness journey!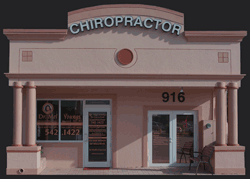 Dr. Mel Youngs. D.C., P.A.
Chiropractic Physicians & Associates
916 Cape Coral Pkwy. E
Cape Coral, FL 33904
239-542-1422
© Dr. Mel Youngs Chiropractic Physicians and Associates