Cape Coral Skin Care Services
Cape Coral Skin Care Services
We have several facials and skin care services available to meet individual needs.
Our estheticians
are happy to recommend particular services after analyzing your skin to make the most out of your visit. A complimentary skin care analysis is available upon request.
A typical facial consists of cleansing, exfoliating, and massaging the face, mask application, and, if necessary, performing extractions.
Some of the specialized facial services we offer are:
Featured Facial of the Month
Often, seasonal selections or the latest facial product innovations from top beauty distributers are incorporated into our special facial service of the month. Our esthetician will customize this facial experience for your specific skin type!
Pore Purifying
Especially created for oily skin and acne. This facial includes the use of tea tree oil, zinc, and sulfur to deep clean and purify pores without irritation. Add on the Ultrasonic treatment for maximum acne clearing results!
Sun Damage Solution
Get your skin back in shape after prolonged sun exposure! Treatment will include a rich vitamin C-enriched cleanser and the use of fruit and glycolic acid to smooth and brighten skin. Add on a Microdermabrasion for faster results of this popular facial!
Moisture Infusion
A popular choice for mature or dry skin, this hydrating facial will use glycerin and shea butter to reduce fine lines and dehydration. Add on a collagen treatment for even more moisturizing benefits!
Just for Him
This facial is an effective treatment for any man! The use of sea botanicals and marine sediments will deeply clean the pores and tone skin. A clay based mask will draw out unwanted dirt and oil, providing fresh, bright skin!
Ultrasonic
Ultrasonic treatment is the latest technology in skin care. This method utilizes Ultrasonic Vibration to emulsify debris in the pores for maximum skin clearing benefits. The instrument is may be incorporated into any facial and is safe for all skin types. Treatment serums are penetrated into the skin for more effective results to tighten and firm the skin.
Chemical peels are aesthetic procedures that involve applying specific chemicals to the surface of the face in order to slough and eventually peel off the top layer of skin. The result of this procedure is smoother, healthier looking skin and a generally reduced appearance of dark spots and hyper-pigmentation. We offer a variety of chemical peels in our office.
Estheticians
will analyze and determine which peel is appropriate on a case by case basis.
Microdermabrasion treatments gently exfoliate the outer layer of the skin to reduce hyper-pigmentation, acne scarring, fine lines, and wrinkles. Your skin will feel smoother and look more even-toned after just one treatment! Offered in a discounted package of 6 treatments.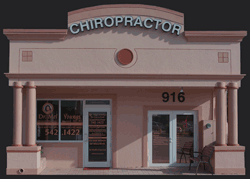 Dr. Mel Youngs. D.C., P.A.
Chiropractic Physicians & Associates
916 Cape Coral Pkwy. E
Cape Coral, FL 33904
239-542-1422
© Dr. Mel Youngs Chiropractic Physicians and Associates