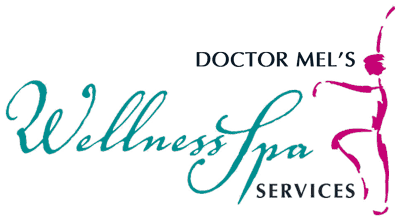 Acupuncture is the practice of inserting extremely thin needles into strategic and precise points throughout the body. The goal of acupuncture is to balance the flow of energy through your body, called "qi" (pronounced CHEE). Practitioners of Oriental Medicine work to balance the qi of nature with the qi of one's body to promote health and harmony. Acupuncture has been practiced for nearly 2,000 years and is one of the safest, most-researched, and widely practiced modalities in natural healthcare.
Acupuncture is proven to help:
Pain
Headaches
Sleeplessness
Addiction
Weight Loss
Fertility/Hormonal Issues
Nausea/Vomiting
Stress
GI Issues
Anxiety & Depression
And more!
Ear Acupuncture $50
(Auriculotherapy)
Similar to the ideology of reflexology and iridology, auriculotherapy or acupuncture of the ear is based on the concept that the ear is a micro system with mappings to areas of the entire body. When stimulated by the insertion of acupuncture needles into the outer portion of the ear or auricle, conditions affecting the physical or emotional health of the body are assumed to be treatable.
What Can I Expect?
This service can be added on to your existing chiropractic appointment.
Insertion of the needles takes approximately 5 minutes.
Similar to other modalities like our kinesio tape, this therapy stays on when you leave and continues working for you at home.
In addition to other benefits, you can expect a reduction in stress throughout your body.
Acupuncture can be performed during range of motion therapy in order to increase joint mobility, rotation and extension.
What Can I Expect?
This service can be added on to your existing chiropractic appointment.
This technique is performed during range of motion exercises or stretching.
Increased range of motion in the joints like shoulders, elbows, knees, neck and back.
Reduction in pain in the joint areas as well.
Traditional Acupuncture $75
Acupuncture is a safe and effective complementary treatment that can be used in conjunction with chiropractic care to reduce and manage pain in a more natural way. Many of our patients opt for these alternative treatments as a natural pain management strategy in order to eliminate the need for pain medication or even surgery.
What Can I Expect?
Each session is 30 minutes and must be scheduled ahead of time.
This therapy is performed laying down with earbuds on to assist in relaxation and meditation.
The benefits to acupuncture are endless but will likely include a reduction in pain, inflammation and stress.
Acupuncture can assist with anything from inducing labor to calming gastrointestinal issues.
For new patients, your first Acupuncture exam is $25. If you are already a chiropractic patient of ours, no exam is needed.
Dr. James Haakenson, DC, C.S.C.S., LAc
All acupuncture treatments will be performed by Dr. James Haakenson, DC, C.S.C.S., LAc. Dr. Haakenson is not only one of our amazing
chiropractic physicians
but he is also certified in acupuncture from Midwest College of Oriental Medicine.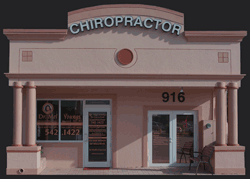 Dr. Mel Youngs. D.C., P.A.
Chiropractic Physicians & Associates
916 Cape Coral Pkwy. E
Cape Coral, FL 33904
239-542-1422
© Dr. Mel Youngs Chiropractic Physicians and Associates